VOICE SOLUTIONS (VoIP)

Say goodbye to unnecessary landline costs and only pay for the calls you make. Elite Internet's VoIP Solutions is perfect for anyone with Fibre or fixed LTE who wants a home telephone number that is flexible, affordable and easy-to-use. It allows you to make low-cost calls to landline and mobile numbers, and free calls to other Elite Voice numbers.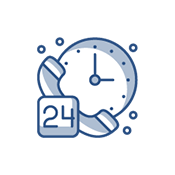 VoIP Call Time Packages
Top-up your Voice packages and call more for less. CallTime allows you to make affordable VoIP calls to any telephone number in the world, and free calls to other Elite Internet's Voice numbers, via your Internet connection.
Handsets
We offer a wide variety of Wired & Wireless VoIP Enabled Handsets for rapidly facilitating call handling and equipped with Power over Ethernet (PoE) and superb high definition (HD) sound quality.